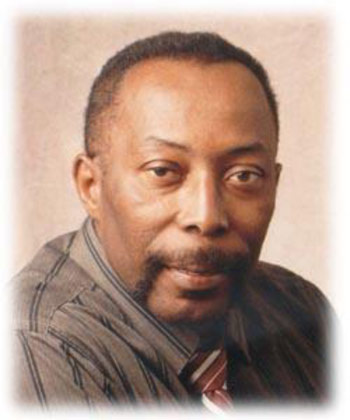 E. Lincoln James joined the Edward R. Murrow faculty at Washington State University in 1994 as a tenured Associate Professor and Sequence head of the Advertising program. A year after arriving at WSU he became managing editor of the Western Journal of Black Studies an internationally distributed in-house production. He was promoted to the rank of full professor in 1997, which was a first for African American faculty at WSU. That same year he was appointed interim chair of the department of Comparative Ethnic Studies, and director of the Northwest Center for Race Relations. In 2000 he served as administrative intern with Dr. Ernestine Madison, the Associate Vice President of Administration and Advisor to the President on Diversity. From 2002 to 2007, he was state, then regional coordinator for the Association of Black Culture Centers. He was elected inaugural president of the Association of Faculty for Diversity in November 2010. This organization was renamed The Association for Diversity in March of 2011, given the broad interest of WSU staff.
Prior to arriving at WSU he was Associate Professor and Assistant chair in the department of Advertising at Michigan State University. He was an Eli Lily teaching fellow in 1990 developing strategies to internationalize the curriculum. He was tenured and promoted to the rank of Associate Professor in 1991.
Dr James earned a PhD in Marketing Communication from the University of Texas at Austin (1986), an MA in Advertising from the University of Florida (1983), and a BA in English/Applied Linguistics (1974) as well as a post graduate Dip Ed (Diploma in Education), in curriculum development (1976), both from the University of Guyana, South America. He has also had a non academic career as a direct marketing entrepreneur, freelance writer, and a feature journalist with WI Newsday.
His teaching and research interests are in the areas of Direct Marketing, Communication and Culture, and Media Planning. His research has been widely published in journals and books. He has been a Marketing Communication consultant for a variety of businesses.